[ Home ] [ Up ] [ Photo Page 2 ] [ Photo Page 3 History ] [ Photo Page 4 ] [ Photo Page 5 ] [ Photo Page 6 ] [ Photo Page 7 ] [ Photo Page 8 ] [ Photo Page 9 ] [ Photo Page 10 ] [ Photo Page 11 ] [ Photo Page 12 ] [ Photo Page 13 ] [ Photo Page 14 ] [ Photo Page 15 ] [ Photo Page 16 ] [ Photo Page 17 ] [ Photo Page 18 ] [ Photo Page 19 ] [ Photo Page 20 ] [ Photo Page 21 ] [ Photo Page 22 ] [ Photo Page 23 ]
This months photos: This Month's Photos
Other photo pages: 2 3 4 5 6 7 8 9 10
Where can we see the: Next Show
Home Page Press Clippings Look A Like Laughs Hear It Now
This Month's Photos Photo Galleries
THE HISTORY PAGE
George Orr: I just found these old photos of me with my first group, "The Critix". The musicians are: Sandy Borthwick, Graham Pickles, Gordon Smith, Me, and Bobby Nixon. This was taken at Falkirk Town Hall, in the Lint Riggs. Scotland.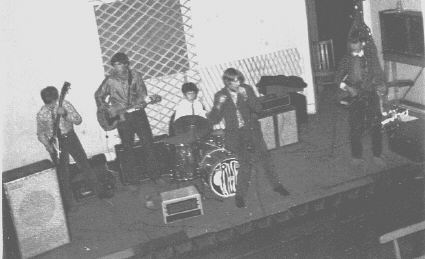 For those of you interested in the technology. That is indeed a 50watt Vortexion amplifier. Note that we didn't even own a mic' stand.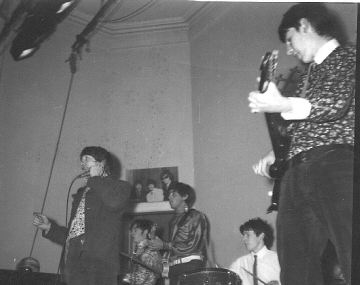 Then later...A band called HOG FARM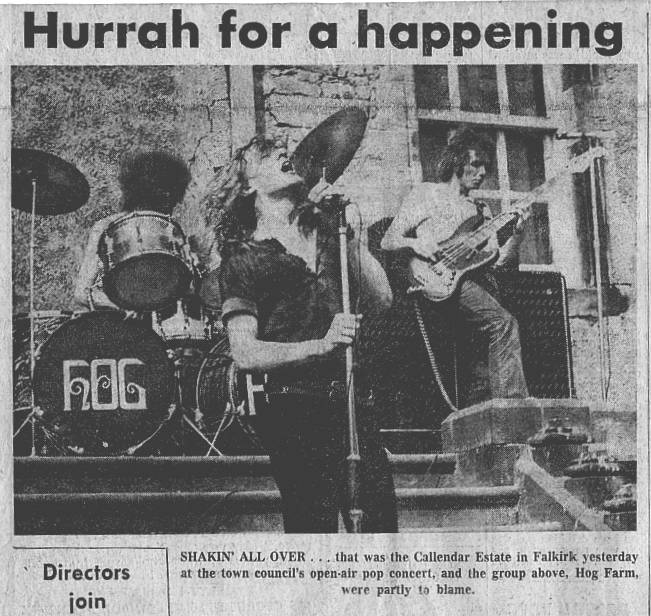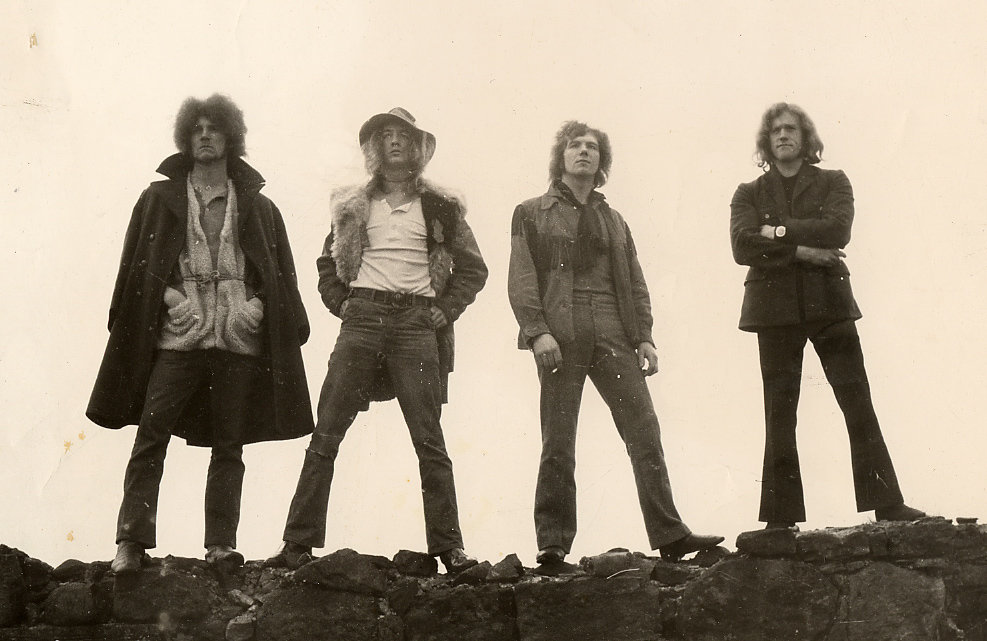 George Orr and "HOG FARM" back in the heavy mental days.
Jim McGeachie, George Orr, Des McCaffery and Matt O'Neil
http://www.falkirkmusicscene.co.uk/
They played for Willie Cuthbertson at "The Maryland" in Glasgow
They played The Barrowland, Burn's Howff, The Picasso, The Watermill Hotel in Paisley, The Place in Edinburgh, La Bamba in Falkirk. Toured Scotland for Brian Adams and the I.C.E Agency.
They appeared regularly on Radio 242's magazine "Showbeat Monthly" and "Transplant" a teenage fan mag.
They performed with all of the greats that had gone before them,
The Pathfinders, The Marmalade, The House of Lords, The Writing On The Wall (for whom George Orr co-wrote a song, which was recorded as a B-Side), Studio Six, Agatha's Moment, Beggar's Opera, Chris McClure, The Senate, The Dream Police, The Beat Stalkers, Maggie Bell and Stone The Crows, The Poets, The Stoics, Bay City Rollers, Trash.
They 'opened' for many of the bands that went on to superstardom: Black Sabbath, Thin Lizzy, Skid Row (no,... the good one, with Brush Shields and Gary Moore), Rory Gallagher and Taste, Middle Of The Road, The cast of Hair, The Who, Nazareth (every month, when they were the Kinema Showband in Dunfermline), Slade, Jack Bruce, and many, many more.
Like many musicians the Hot Rod Band are still in touch with many of the other musicians that they have performed with. As George Orr said, " Even if I was only fourteen, I still recall the magic of making music, and entertaining, with those guys. You never forget the people that you performed with. It's a team game."
The HOT ROD BAND
BIOGRAPHY:
Rod Stewart tribute act from the United States fronted by former local guitarist George Orr (ex-Hog Farm).

HOG FARM
BIOGRAPHY:
Act from 1970 featuring George Orr (guitar, ex-Sun), Des McCaffery (bass, ex-Cargo), Matt O'Neill (guitar) & Jim McGeachie (drums) who played at an open air concert in Callander Park that summer. Later that year they supported The Dream Police at Falkirk Town Hall, and then continued to gig into 1971, when some members went on to form Boogie.
A new line-up of the band formed in 1973 featuring Orr, Matt Allan (drums), Cosmo Verico (guitar, ex-Merlin) & Gerry Riley (bass, ex-Telephone). Orr went on to become a Rod Stewart tribute act in The Hod Rod Band in the United States.
[ Home ] [ Up ] [ Photo Page 2 ] [ Photo Page 3 History ] [ Photo Page 4 ] [ Photo Page 5 ] [ Photo Page 6 ] [ Photo Page 7 ] [ Photo Page 8 ] [ Photo Page 9 ] [ Photo Page 10 ] [ Photo Page 11 ] [ Photo Page 12 ] [ Photo Page 13 ] [ Photo Page 14 ] [ Photo Page 15 ] [ Photo Page 16 ] [ Photo Page 17 ] [ Photo Page 18 ] [ Photo Page 19 ] [ Photo Page 20 ] [ Photo Page 21 ] [ Photo Page 22 ] [ Photo Page 23 ]
[ Home ] [ Photo Galleries ]