[ Home ] [ Up ] [ Photo Page 2 ] [ Photo Page 3 History ] [ Photo Page 4 ] [ Photo Page 5 ] [ Photo Page 6 ] [ Photo Page 7 ] [ Photo Page 8 ] [ Photo Page 9 ] [ Photo Page 10 ] [ Photo Page 11 ] [ Photo Page 12 ] [ Photo Page 13 ] [ Photo Page 14 ] [ Photo Page 15 ] [ Photo Page 16 ] [ Photo Page 17 ] [ Photo Page 18 ] [ Photo Page 19 ] [ Photo Page 20 ] [ Photo Page 21 ] [ Photo Page 22 ] [ Photo Page 23 ]
This months photos: This Month's Photos
Other photo pages: 2 3 4 5 6 7 8 9 10
Where can we see the: Next Show
Home Page Press Clippings Look A Like Laughs Hear It Now
This Month's Photos Photo Galleries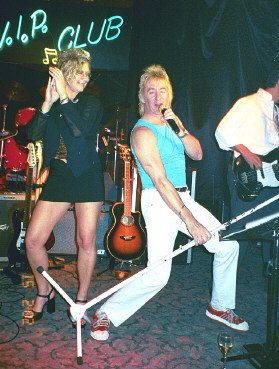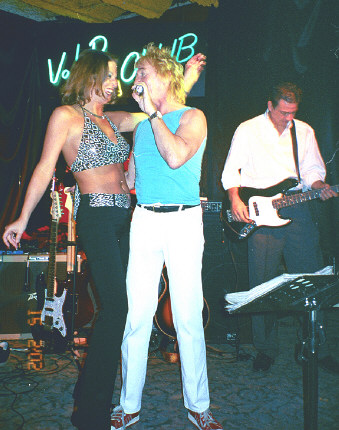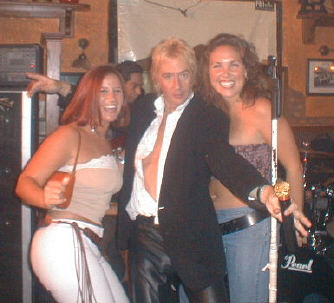 I haven't even had time to take my jacket off. We could tell that Waxy O'Connor's in Fort Lauderdale was going to be WILD!!!!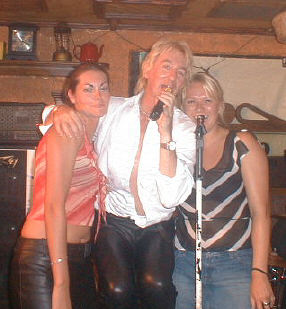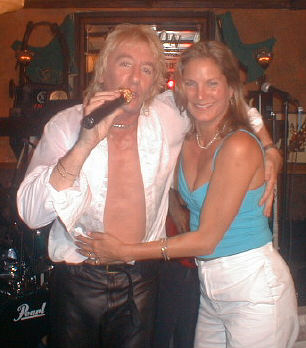 This is Leslie, her husband brought her to the show. (nice man)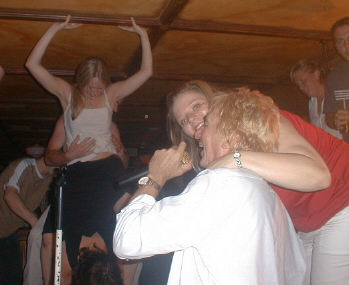 Then we all decided to dance on the tables and take our clothes off. I only suggested it. You didn't have to if you didn't want to.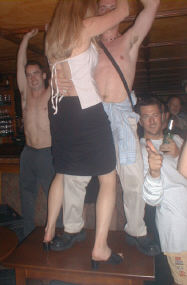 I think that's me with the "six pack". It's hard to tell.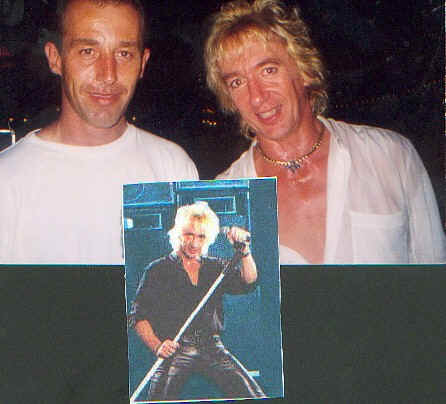 This picture was sent by Joe from Palm Springs, California. He thought I was the real Rod. Thanks for the compliment Joe. We never try to fool anyone but sometimes at those outdoor concerts, like this one for the City of Miami on July 4th, the crowd get confused and rumours spread. Don't worry Joe, lots of people make the same mistake...that's why I'm doing this job.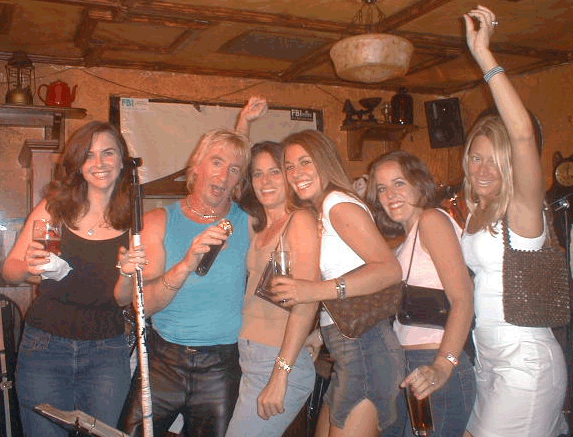 Here we are at again, more backing singers and dancers. .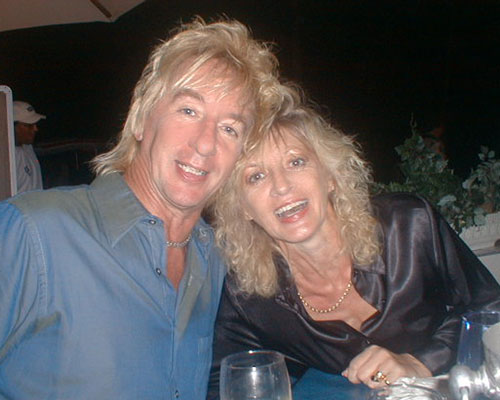 Hot Rod and sister, May, celebrating at the Blue Ocean Cafe just before she left to go and live in London again. (I guess I'll need a new gag now..."She's just like me but less make-up.")
[ Home ] [ Photo Page 2 ] [ Photo Page 3 History ] [ Photo Page 4 ] [ Photo Page 5 ] [ Photo Page 6 ] [ Photo Page 7 ] [ Photo Page 8 ] [ Photo Page 9 ] [ Photo Page 10 ] [ Photo Page 11 ] [ Photo Page 12 ] [ Photo Page 13 ] [ Photo Page 14 ] [ Photo Page 15 ] [ Photo Page 16 ] [ Photo Page 17 ] [ Photo Page 18 ] [ Photo Page 19 ] [ Photo Page 20 ] [ Photo Page 21 ] [ Photo Page 22 ] [ Photo Page 23 ][ Photo Galleries ]