[ Home ] [ Up ] [ Photo Page 2 ] [ Photo Page 3 History ] [ Photo Page 4 ] [ Photo Page 5 ] [ Photo Page 6 ] [ Photo Page 7 ] [ Photo Page 8 ] [ Photo Page 9 ] [ Photo Page 10 ] [ Photo Page 11 ] [ Photo Page 12 ] [ Photo Page 13 ] [ Photo Page 14 ] [ Photo Page 15 ] [ Photo Page 16 ] [ Photo Page 17 ] [ Photo Page 18 ] [ Photo Page 19 ] [ Photo Page 20 ] [ Photo Page 21 ] [ Photo Page 22 ] [ Photo Page 23 ]
This months photos: This Month's Photos
Other photo pages: 2 3 4 5 6 7 8 9 10
Where can we see the: Next Show
Home Page Press Clippings Look A Like Laughs Hear It Now
This Month's Photos Photo Galleries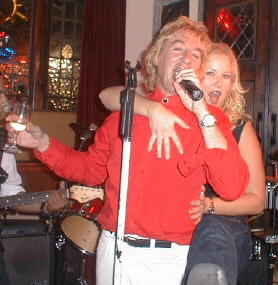 The Blue Anchor in Delray Beach.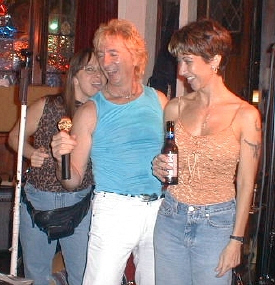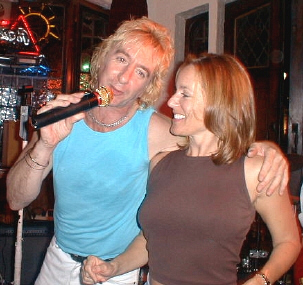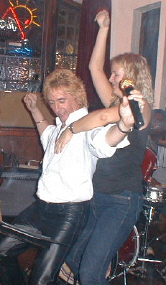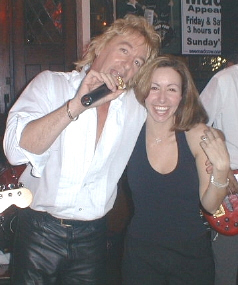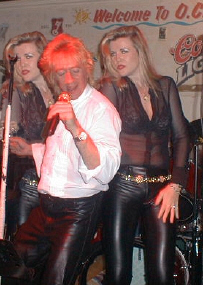 Then it was off to South Miami
To The "O.C.Oyster Company"
Our backing dancers, The Olafson Twins joined here by their sister, "Sparkle".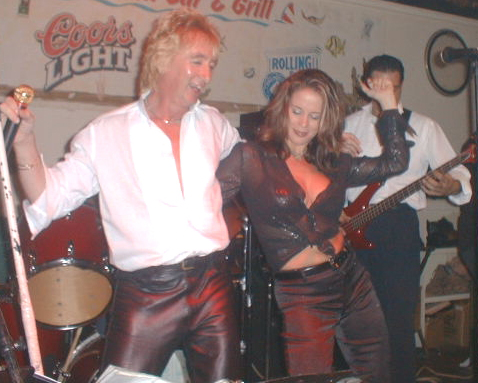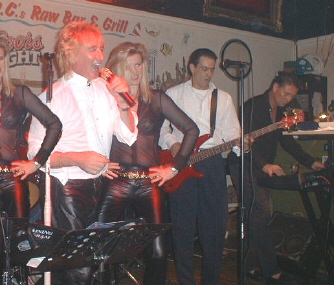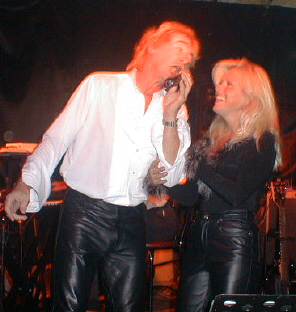 The VIP Club in Fort Myers
We found a girl with matching leather pants. Obvious choice for a quick duet.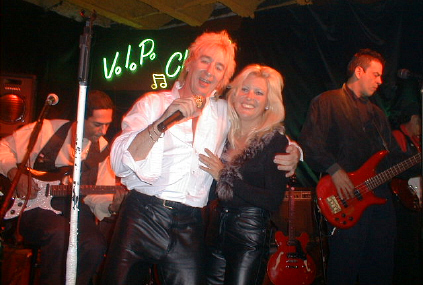 Hey. She was cute so we kept her there a while...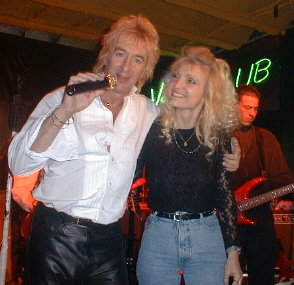 Come on!!! Not another blonde.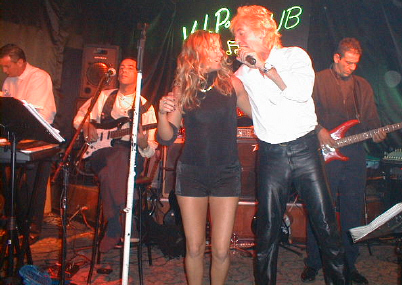 Another blonde...This is getting ridiculous.... this is profiling...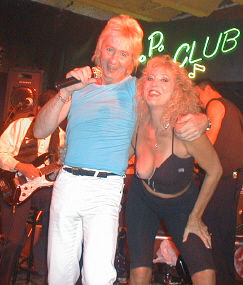 Blonde again.. OK Buddy, that's it. You either find a brunette or we are outta here.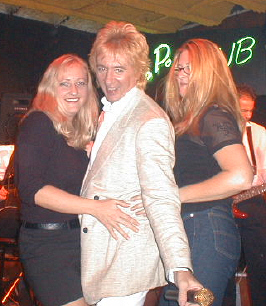 Where was this place...Sweden??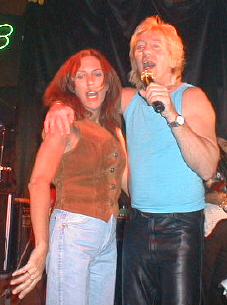 Yes!!....Got one. A brunette or a red head. Who cares, everyone at the VIP Club was fabulous.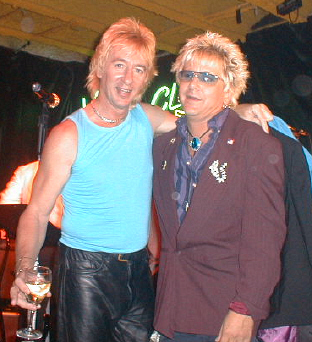 Another blond. Could it be that the real Rod has finally caught me?...Not this time. This is Rod-a-like, Paul McCallion, from Estero, South West Florida. P.S. I'm the one with the glass of chardonnay. (It's only a prop to make ME look like the real Rod)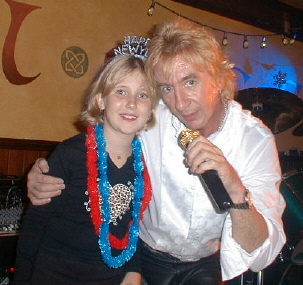 Lauren (Larry's lovely daughter) comes up on stage to help us celebrate New Year at Sally O'Brien's in Fort Lauderdale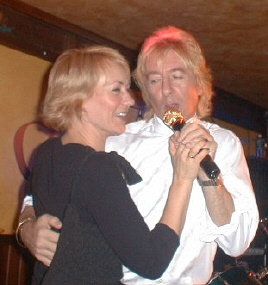 A lovely Scots girl who offered to help Hot Rod sing Auld Lang Syne.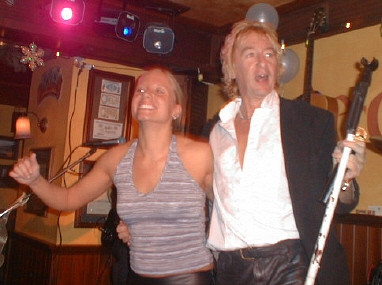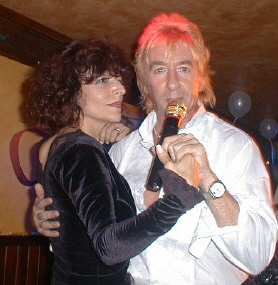 Another brunette !!.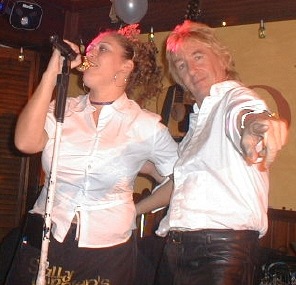 Siobhan (pronounced shee-von) a great singer who is also a member of the Sally O'Brien staff doing a guest spot as vocalist. (Hot Rod is the backing dancer)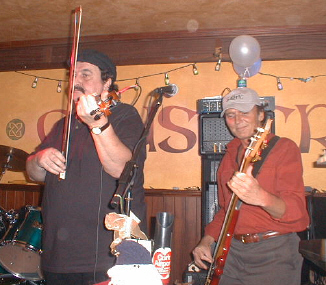 More guest musicians as Bobby, one of the original Irish Rovers and Denny, from the Ray Charles band, join the Hot Rod Band for a wild finale.
[ Home ] [ Up ] [ Photo Page 2 ] [ Photo Page 3 History ] [ Photo Page 4 ] [ Photo Page 5 ] [ Photo Page 6 ] [ Photo Page 7 ] [ Photo Page 8 ] [ Photo Page 9 ] [ Photo Page 10 ] [ Photo Page 11 ] [ Photo Page 12 ] [ Photo Page 13 ] [ Photo Page 14 ] [ Photo Page 15 ] [ Photo Page 16 ] [ Photo Page 17 ] [ Photo Page 18 ] [ Photo Page 19 ] [ Photo Page 20 ] [ Photo Page 21 ] [ Photo Page 22 ] [ Photo Page 23 ]
[ Home ] [ Photo Galleries ]