This months photos: This Month's Photos
Other photo pages: 2 3 4 5 6 7 8 9 10
Where can we see the: Next Show
Home Page Press Clippings Look A Like Laughs Hear It Now
This Month's Photos Photo Galleries
[ Home ] [ Up ] [ Photo Page 2 ] [ Photo Page 3 History ] [ Photo Page 4 ] [ Photo Page 5 ] [ Photo Page 6 ] [ Photo Page 7 ] [ Photo Page 8 ] [ Photo Page 9 ] [ Photo Page 10 ] [ Photo Page 11 ] [ Photo Page 12 ] [ Photo Page 13 ] [ Photo Page 14 ] [ Photo Page 15 ] [ Photo Page 16 ] [ Photo Page 17 ] [ Photo Page 18 ] [ Photo Page 19 ] [ Photo Page 20 ] [ Photo Page 21 ] [ Photo Page 22 ] [ Photo Page 23 ]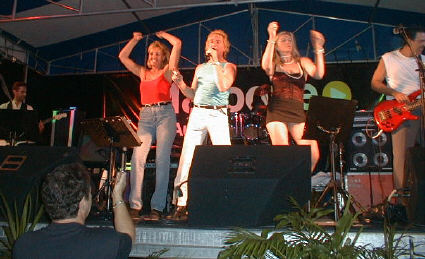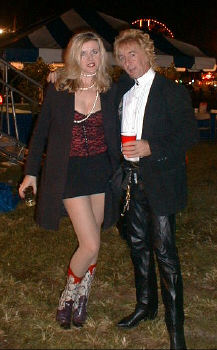 Blondes having "more fun"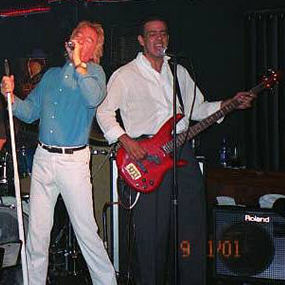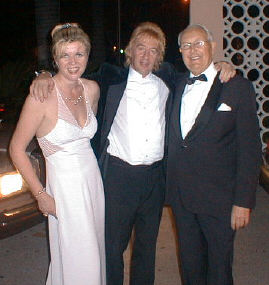 That's Sir Freddy Laker, the airline innovator, with me and Ingrid Olafson, at the British Ball in Fort Lauderdale.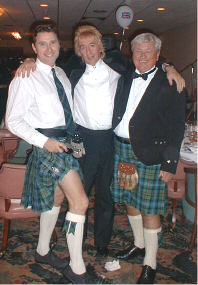 Tim and Bruce show off their kilts at the British Ball.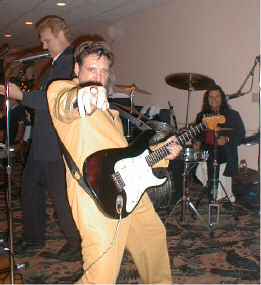 The musical entertainment at the British Ball, a fabulous band called MAD COW. Who have done much more for British music, than they have done for the British meat trade.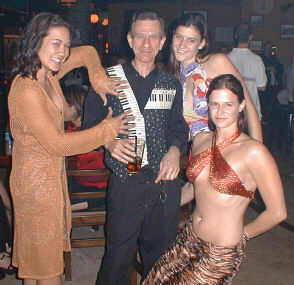 In memory of our good pal, Doug "The Cyclone" Ciccone. Who retired from performing. Doug was one of the founder members of the band. We had many great times together. We'll miss ya Dougie. Keep on rocking!. Hey I guess WE get all the girls now.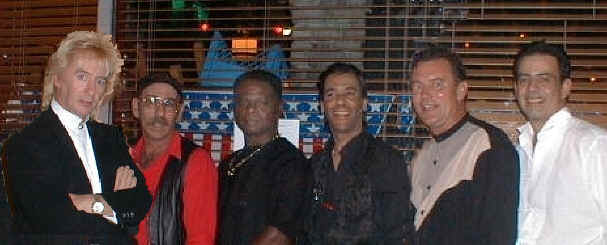 The Hot Rod Band outside Playwright's Pub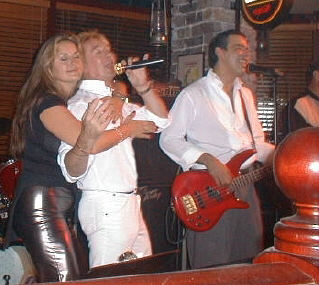 Playwright's Pub on South Beach gets wild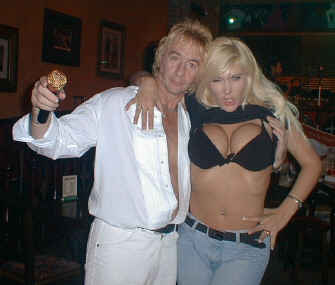 Don't even ask !!
[ Home ] [ Up ] [ Photo Page 2 ] [ Photo Page 3 History ] [ Photo Page 4 ] [ Photo Page 5 ] [ Photo Page 6 ] [ Photo Page 7 ] [ Photo Page 8 ] [ Photo Page 9 ] [ Photo Page 10 ] [ Photo Page 11 ] [ Photo Page 12 ] [ Photo Page 13 ] [ Photo Page 14 ] [ Photo Page 15 ] [ Photo Page 16 ] [ Photo Page 17 ] [ Photo Page 18 ] [ Photo Page 19 ] [ Photo Page 20 ] [ Photo Page 21 ] [ Photo Page 22 ] [ Photo Page 23 ]
[ Home ] [ Photo Galleries ]